The Nest has been blowing up on #bookstagram for a while, so I thought I should pick it up! This gorgeous book ( seriously the cover and spine are definitely picture worthy) revolves around the Plumb family and their "nest" - a fund their father set up for them many years ago that they have been anxiously waiting to access. So what happens when the long awaited money is used without their consent? Back stabbing, scheming, desperation, and denial- but also healing, forgiveness and growth. Read more to see a full synopsis of the book and my thoughts about the book!
Summary from goodreads.com
Every family has its problems. But even among the most troubled, the Plumb family stands out as spectacularly dysfunctional. Years of simmering tensions finally reach a breaking point on an unseasonably cold afternoon in New York City as Melody, Beatrice, and Jack Plumb gather to confront their charismatic and reckless older brother, Leo, freshly released from rehab. Months earlier, an inebriated Leo got behind the wheel of a car with a nineteen-year-old waitress as his passenger. The ensuing accident has endangered the Plumbs joint trust fund, "The Nest," which they are months away from finally receiving. Meant by their deceased father to be a modest mid-life supplement, the Plumb siblings have watched The Nest's value soar along with the stock market and have been counting on the money to solve a number of self-inflicted problems.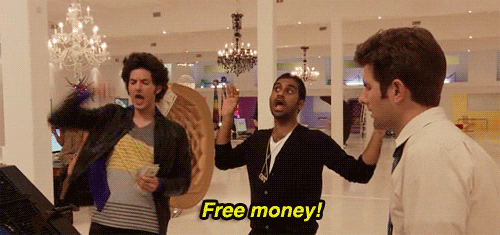 Melody, a wife and mother in an upscale suburb, has an unwieldy mortgage and looming college tuition for her twin teenage daughters. Jack, an antiques dealer, has secretly borrowed against the beach cottage he shares with his husband, Walker, to keep his store open. And Bea, a once-promising short-story writer, just can't seem to finish her overdue novel. Can Leo rescue his siblings and, by extension, the people they love? Or will everyone need to reimagine the future they've envisioned? Brought together as never before, Leo, Melody, Jack, and Beatrice must grapple with old resentments, present-day truths, and the significant emotional and financial toll of the accident, as well as finally acknowledge the choices they have made in their own lives.

This is a story about the power of family, the possibilities of friendship, the ways we depend upon one another and the ways we let one another down. In this tender, entertaining, and deftly written debut, Sweeney brings a remarkable cast of characters to life to illuminate what money does to relationships, what happens to our ambitions over the course of time, and the fraught yet unbreakable ties we share with those we love.
What I Liked
At first I thought this book was going to be a lighter read- and it is for the most part. And so, while it doesn't deal with particularly dark issues, it does deal with very real and relateable issues. It was kind of the best of both worlds for me as a reader- fairly quick and breezy to read but also explores important experiences
. I was really drawn to all of the ways the characters are coping with loss and love. Sure they have lost a sum of money that they were expecting, and that is a huge loss - but each character also comes to see the value in relationships and love from family and friends. I love that the book simultaneously acknowledged the importance of money in this day and age, particularly in New York City, and also how strong family can be in times of need.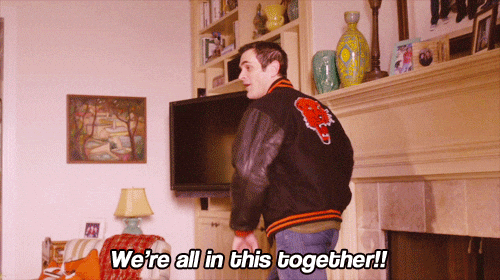 The characters really pulled me in
- and my favorite was kind of tertiary character, Stephanie. She could have her own spin off book and I would pick it up in a heartbeat. I just loved her attitude toward Leo and her relationship with the other members of the Plumb family.
Each of the characters, and there are a lot of them, were incredibly accessible and interesting to follow in the book.
I think this story really goes to places you don't expect it to when you read the summary - and I loved that, too!
By the end of the book you're following the story of the Plumb family, but also the story of a young amputee, a 9/11 firefighter, and an unwed mother to be.
What I Didn't Like
I loved the characters , but there were a lot of them at times. The summary above lists five of them - but there are at least ten different characters in the book whose story you follow. At time it just felt like a lot, and that the reader was never getting to stay with one character for long enough to really get into their story. In the end though, I think that it worked and all of the characters were important since they each showed a dynamic angle to the issues dealt with in the book.
Have you read the Nest? What did you think about it and who was your favorite character? Thinking about reading this book? Click below to find a copy at your local library or purchase the book by clicking by Amazon affiliate link!