"The thing is I don't mind the occasional twinge, because it takes me back there, to all that happened on that river in those woods, and reminds me that there are things that I should never forget. Not that I ever could."
Looking for a book that will keep you up past your bedtime? I just finished reading "The River at Night" and holy smokes, I couldn't put it down! This book is a suspenseful thrill ride and it surprised me in so many ways! Watch my video review of the book below or keep reading for my thoughts on this release!
The River at Night
by Erica Ferencik
4/5 stars
Stifled by a soul-crushing job, devastated by the death of her beloved brother, and lonely after the end of a fifteen-year marriage, Wini is feeling vulnerable. So when her three best friends insist on a high-octane getaway for their annual girls' trip, she signs on, despite her misgivings. What starts out as an invigorating hiking and rafting excursion in the remote Allagash Wilderness soon becomes an all-too-real nightmare: A freak accident leaves the women stranded, separating them from their raft and everything they need to survive. When night descends, a fire on the mountainside lures them to a ramshackle camp that appears to be their lifeline. But as Wini and her friends grasp the true intent of their supposed saviors, long buried secrets emerge and lifelong allegiances are put to the test. To survive, Wini must reach beyond the world she knows to harness an inner strength she never knew she possessed. With intimately observed characters, visceral prose, and pacing as ruthless as the river itself, The River at Night is a dark exploration of creatures—both friend and foe—that you won't soon forget.
Suspenseful!
While reading "The River at Night", I immediately related to the narrator, Winifred. I'm not much of an outdoors-y type, and felt for her trepidation regarding the trip from the start. I was shocked by the complete lack of training and preparation that the characters in this book experienced prior to hitting the river. One of my reads in 2016, "
Braving It
" followed a father and daughter as they trained to spend time in Alaska, part of which included preparing for a canoeing trip. ( P.S. If you enjoy living vicariously through people doing outdoorsy things, I recommend this book!) The contrast between the months of preparation that the father/ daughter completed and the quick pep talk the girls in this book received from their guide, Rory- made me incredibly nervous for them- even though I knew full well that their trip would not go as planned! The author, Eric Ferencik, did such an amazing job building suspense throughout this book.
Dynamic Characters
I really enjoyed reading the characters Ferencik crafted in this novel. Each of the women on the trip is unique and struggles during their harrowing journey in their own way. I'm kind of *the worst* at confusing characters, jumbling them up and forgetting who is who, particularly when they are all female/ male etc. And I did not have that problem at all with this group. In the course of the novel, you meet several other characters in the woods, each of whom is just as interesting, and in some way unexpected, as the main group of characters. So hard to discuss without spoilers! - but be prepared from some hair raising twists!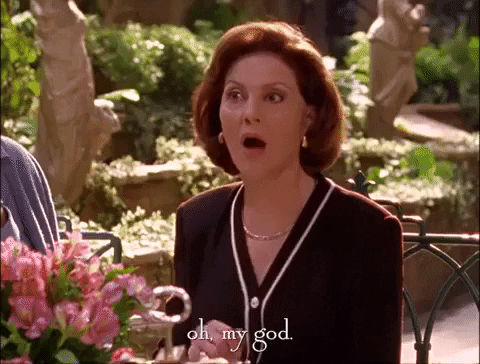 It felt so real...
Part of the excellent feeling of suspense throughout the book, it just how real the setting feels! The thanks at the end of the book, includes a note by the author for the people of Maine whom she visited with during her time writing this book. It was clear that a lot of care went into the details of the river and the forest, and this comes through in a way that made me feel like I was right there with the characters!
" What did the mountains care about our plan to climb them, rafting the waters that divided them? They had eternity before us, and eternity after us. We were nothing to them."
Things I Felt Were A Little Off
I really enjoyed reading this book and would absolutely recommend it to another reader- but there were a couple of things that I felt were a little off. First, going back to my reading about other river canoeing preparations - who in their right mind would trust this guy, Rory, to take them down the river? I wish that there had been a tad more explanation there, because I found it hard to suspend my disbelief that much. Also, there is a weird inner monologue Winnie has about her friend's grappling with alcoholism that was bizarrely unfeeling and fairly rude that didn't fit for me with her character. The most frustrating part, however, was one of the character's concerns about the guide having a gun on the trip. Um, you're alone in the middle of the woods- concerned just moments ago about a bear- and you're going to give the guide a hard time about protecting the group?! Yeesh!
Overall, I really enjoyed reading "The River at Night". If you enjoy suspenseful outdoorsy survival stories I definitely recommend it. Have you read this book? What did you think of Rory and his lasizee fare attitude towards the dangers they would face on the river? Thinking about reading this book? Click here to find a copy at your local library or click below to view the book on Amazon.