"To Capture What We Cannot Keep" has a beautiful cover and an inspiring love story. I just finished reading this one and enjoyed it, but also have a small bone to pick with the ending.
Title
To Capture What We Cannot Keep
Author
Beatrice Colon
Set against the construction of the Eiffel Tower, this novel charts the relationship between a young Scottish widow and a French engineer who, despite constraints of class and wealth, fall in love. In February 1887, Caitriona Wallace and Émile Nouguier meet in a hot air balloon, floating high above Paris, France--a moment of pure possibility. But back on firm ground, their vastly different social strata become clear. Cait is a widow who because of her precarious financial situation is forced to chaperone two wealthy Scottish charges. Émile is expected to take on the bourgeois stability of his family's business and choose a suitable wife. As the Eiffel Tower rises, a marvel of steel and air and light, the subject of extreme controversy and a symbol of the future, Cait and Émile must decide what their love is worth.
This is one of those historical fiction novels where a good chunk of the time I am left thinking - thank god I was born when I was born. This book really digs into what it was like to be alive in the late 1800s- as a woman, as someone living in poverty, and also as a man- it was pretty rough. Much of what happens in "To Capture What We Cannot Keep" is because of societal norms. In the case of Cait and Emile those expectations keep two people who very much love each other and would be happy together, very much apart. It's frustrating but the author, Beatrice Colon, does an amazing job setting the scene so that those structure structures don't just feel imposing, they feel real.
"As if he felt her gaze, her blinked and looked around. For no more than a fraction of a second, their eyes met. Cait's heart accelerated, a rapid knocking against a solid wall of whalebone and wool. She swallowed and glanced away. What on Earth did she think she was doing? What kind of lady returned a man's gaze? She turned and sought other, safer distractions."
While reading, I was particularly struck by Cait's situation when she was faced with a proposal she did not want to accept. When asked why she does not refuse the proposal, she replies that "she has no grounds".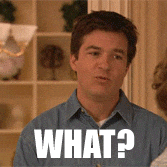 What!?! I can't even imagine! But at the same time, because of Colin's wonderful writing, I could feel the panic and desperation. Cait was my absolute favorite character in this book, you really root for her and want the best for her, especially with the odds stacked against her so highly. " To Capture What We Cannot Keep" is as much a love story as it is a story of loss and struggle. Cait's stories begins a few years after her husband dies, and the loss both emotionally and socially is important to the story.
"Cait tried to tell herself that it was a long time ago. But time was not linear. The shock of what had happened had not lessened, it was just buried deeper, and sometimes the blinding awfulness, the sheer indignity, the intolerable shame of it opened inside her like a night bloom"
My absolutely favorite part of the book, was the way that Colin set up the relationship between Cait and Emile. Their chemistry is palpable, but subtle. It's in whispers, shared glances, and stolen conversations - that left me as a reader rooting for them- but also giggly and smiley. The romance was well handled, and never edged into explicit - something I don't particularly enjoy as a reader.
" Thank you", she said. " for thinking of me." "Cait," he said, his voice little more than a whisper. " I think of you all the time."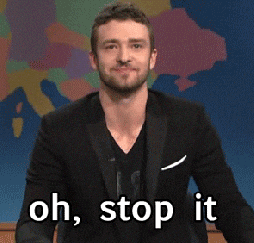 I don't have very many things about this book that I didn't like. The setting is unique and motivated me to have Wikipedia open for most of the time I read the book, and I can see how that would be frustrating- the settings in the book are a mouthful and the history elements sometimes felt like a textbook excerpt. But my biggest beef- the ending. This book would've been a four star read, but for that ending! Without being spoiler-y, the ending felt incredibly rushed, unlikely, and not at all satisfying to me as a reader- so at the end of the day this is a strong three stars for me. That being said, I would still recommend this book to someone interested in historical fiction and romance.
Have you read " To Capture What We Cannot Keep"? What did you think of the book? What other romantic historical fiction books have you enjoyed? Thinking of reading this book? Click here to find a copy at your local library or click the link below to view the book on Amazon.

Many thanks to Flatiron Books for providing me with an early copy of this for me to read. As a girl who is "about the library", where books are always free, know that all opinions are my own.